Call on The Sprinkler Guy
For all your lawn irrigation projects!
907-688-1378
Make Payment Here
We use PayPal for processing credit cards – it is safe and your credit card information is secure. If you have a PayPal account, you may use it. A PayPal account is not required. You may pay by any of the major credit cards. To pay your invoice, fill in the invoice number or the reason for the payment in the box. Then click "Pay Now." You will fill in the amount you wish to pay in the box at the upper left of the PayPal window.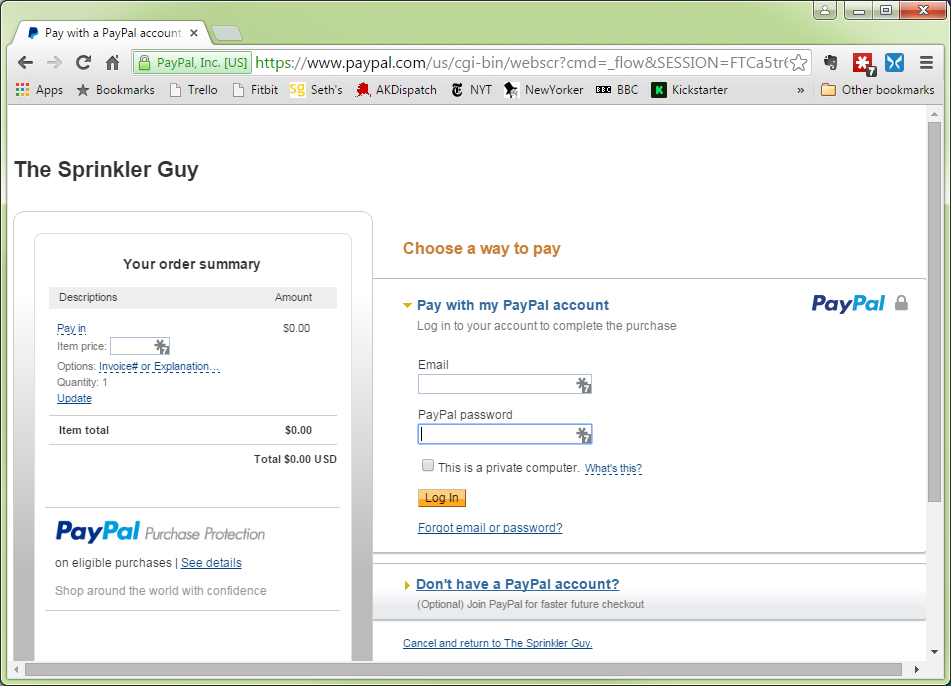 When you see the window below, either sign in to your PayPal account or click the blue "Don't have a PayPal Account" like on the lower right of the screen where you will enter your credit card information.
You will need your card number, the expiration date and the csv code on the back of the card.